Events
2015 events:

2014 events:

2013 events:


2012 events:


2011 events:

2010 events: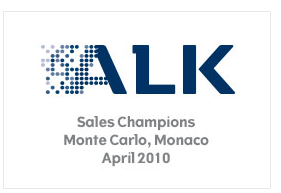 Testimonials

"Green Moon Events has managed the Green Gown Awards since 2012. Able to respond to last minute changes and provide inventive solutions, they are approachable, proactive, customer focused, and up for a challenge. Green Moon Events deliver beyond expectation and keep a sharp eye on the budget. I would have no hesitation in recommending them to anyone interested in delivering high quality events efficiently and effectively with sustainability elements embedded into the project."
Fiona Goodwin, Green Gown Awards Project Team, Head of Membership, Environmental Association for Universities and Colleges (EAUC)
Green Gown Awards 2012, University of Birmingham, Green Gown Awards 2013, Derby College, Green Gown Awards 2014, The University of Manchester and Green Gown Awards 2015 – UK


"For the 2013 EAUC Annual Conference, Helen surpassed herself with her ability to build in new elements to the sustainability of the event – an aspect we take very seriously given the nature of the event and its delegates. We're confident to be able to say that this was the greenest Conference ever! Helen proactively worked with two of our support sponsors to integrate their offerings into the Conference and it really added something different and demonstrated our ability to show leadership.
Helen worked with Greenstone Carbon Management to report on the carbon footprint of the 2013 EAUC Annual Conference – this is the first time we've been able to do this! We were very encouraged by the results and hope to continue this for future events to make improvements where possible.
In addition, Helen worked with SITA UK to collect all the recycled waste from the Conference and the end result was considerably less than the average amount of recyclable waste for a similar size conference, which is 1,500kg. We only generated 32.5kg!
This was our most successful Conference ever in terms of delegate numbers, achievement of budgeted targets and pushing the content to a new level. Much of this was to do with Helen's perseverance, business thinking and seeing linkages between all parties to create a Conference programme that really delivers!"
Lisa Walkley, Membership Services Manager, Environmental Association for Universities & Colleges (EAUC)
EAUC Annual Conference, 27-29 March 2012, University of York and 17-19 April 2013, The University of Nottingham, UK


"Green Moon Events helped us plan and deliver our Sales Champion Meetings in 2010, 2011 and 2012. On each occasion we achieved great results and the participants really appreciated the planning and organisation which went into it. From negotiating the best rates with the suppliers to on-site organisation ensuring everything ran smoothly, I would thoroughly recommend them."
John Tarplee, Senior Vice President, Business Operations, ALK Abello A/S, UK and Denmark
Monaco, Monte Carlo, April 2010, Cascais, Portugal, April 2011 and Dubrovnik, Croatia, April 2012


"Green Moon Events helped us plan and deliver our Annual Conference in 2011. Not only did we come in on budget, we also exceeded our sponsorship and delegate target income. I have been very pleased with their professional project management – so-much-so that we are actually using them again for our 2012 and 2013 Conference.
Green Moon Events not only offer excellent event management skills but also bring a sound sustainability ethos and experience which ensures our conferences are run as sustainable as possible. Bringing both of these skills together gives the EAUC confidence that our conferences will be run efficiently whilst adhering to our sustainable values - a rare combination in event management."
Fiona Goodwin, Head of Membership, Environmental Association for Universities and Colleges (EAUC)
EAUC Annual Conference, 11-13 April 2011, University of York, UK